PR CONSULTANT SYDNEY
MEDIA RELATIONS, PARTNERSHIPS AND SOCIAL MEDIA
RESULTS-DRIVEN PR CONSULTANTS IN SYDNEY
The Ideas Suite is a leading public relations (PR) consultancy in Sydney that has worked with some of the biggest brands in Australia, including Compare the Market, HotelsCombined and Menulog.
Since being established in 2007, our company has delivered outstanding results for brands and organisations in the health, travel, e-commerce, property, finance, and consumer-product sectors.
Our high-volume media results are a testament to our effective public relations strategies and structured PR methodology that we have tested and refined over a decade and on which our clients have come to rely.
Don't just take our word for it; review our PR results and judge our work for yourself.
The Ideas Suite specialises in implementing an always-on press office for brands and organisations in various industries. However, every effective press office requires a strong media strategy that maximises coverage month to month. Our hard-working content creation and outreach strategies achieve high-quality, high-volume media coverage fast and continuously over 12 months.
We are a team of talented and keen storytellers led by Julia Nekich, a former journalist, corporate writer, copywriter, and editor. Our local PR consultants from Sydney have a knack for developing news angles that connect brands and organisations to daily news agendas. We specialise in news media coverage: newspapers, online news sites, AM and FM radio, morning TV and TV news.
At the same time, we always remember that we are a full-service communications agency and, where needed, run multi-level strategies incorporating:
Social influencer engagement
Social media management
Industry partnerships
Celebrity partnerships
Promotions
Issues and crisis management
Events and activations; and
Copywriting
We leverage these strategies to deliver the full range of corporate communications collateral like press releases, email campaigns, newsletters, and more.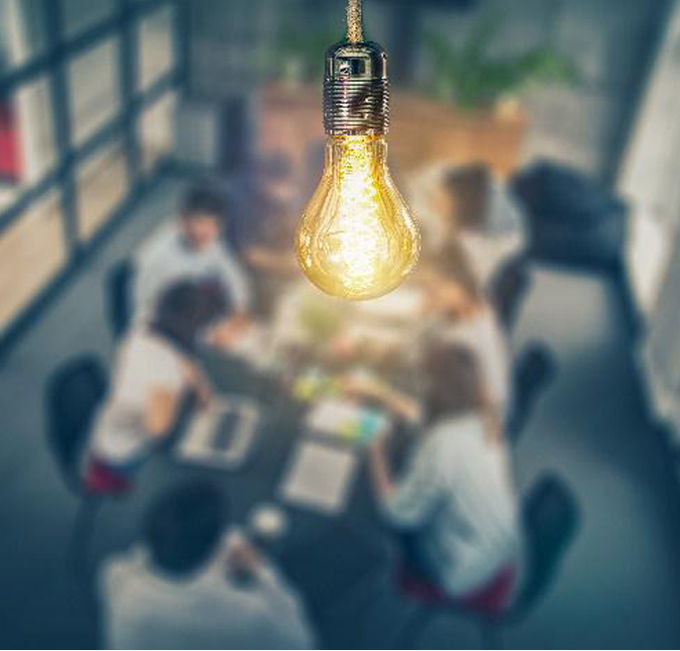 WORK WITH SYDNEY'S LEADING PR CONSULTANTS
Our best-in-class Sydney PR consultants are a mix of ex-journalists, creative writers, experienced event and product managers, ex-agency talent, and first-class honours graduates. We're dedicated to what we do and have a genuine passion for maximising results month on month.
To ensure every client gets the care and attention they deserve, we assign a minimum of three PR consultants to every account. This team includes an Account Director for PR strategy; an Account Manager for implementation (and as the day-to-day client liaison); and an Account Executive for research, reporting and monitoring.
Our talented team members meet with journalists and producers to develop strong relationships with the media. This is one of the reasons we have made a name for ourselves as one of the top Sydney PR consultancies for media coverage.
Julia Nekich is our Principal PR consultant in Sydney and serves as the Director on each account. As Director, Julia develops, oversees and hones our public relations strategies. With over 20 years in the industry, Julia has extensive experience in strategic communications, journalism, PR and advertising. Julia has also written for multiple publications, including The Sydney Morning Herald and The Sunday Telegraph.
PROACTIVE MEDIA STRATEGIES, STRONG CONTENT
To keep up with Sydney's fast-changing media environment, our PR consultants run proactive media strategies anchored on strong content. We only work with a small number of clients at any one time, ensuring we can dedicate 100% of our focus to campaigns we're passionate about and know will achieve outstanding results.
Unlike other PR consultants in Sydney, we don't lock our clients into fixed-term contracts. We're transparent about all aspects of the campaign and how we achieve results. We stand by our work and are fully accountable for the results we achieve for every client.
Our PR programs begin with strategy and content development, culminating in a 12-month PR plan that we implement autonomously. We are also firm believers in brand positioning and messaging for the media, and we stick to the messages we develop for brands from month one.
As PR consultants based in Sydney, The Ideas Suite has a geographical advantage over Melbourne and Brisbane-based agencies thanks to our proximity to major media headquarters in Pyrmont, Surry Hills and Sydney CBD. Working next door to Australia's top media organisations has helped our team develop valuable relationships that get clients the media coverage they need in record time. We have extensive media contacts and strong relationships across most media categories, including news, finance, property and business. For this reason, The Ideas Suite is recognised as Sydney's leading PR consultancy for media relations.
READY TO GET YOUR BRAND NOTICED?
Drop us a line so we can discuss your PR requirements and get your campaign started.