The Ideas Suite provides the full communications service. We draw on a variety of PR services to create a program for your brand that will deliver the strongest ROI. Below is a detailed list of all the services that we manage entirely in house.
Media Content Strategy and Development
Media Exposure and Management
Media Training
Issues and Crisis Management
Media Promotion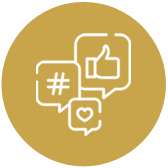 Social Media Management
Content Strategy and Development
Advertising
Promotions
Social Influencer Engagement
Cross Promotion
Speaking Engagements
Sponsorships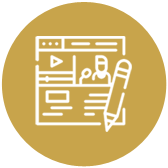 Video Production
Photography
Copywriting
Infographics
Blogs and Articles
The Ideas Suite provides the full communication service. Below is a detailed list of services that we manage entirely in house
We're experts in crafting a credible pitch and reaching the right audience through the media. Our relationships with journalists and producers will maximise opportunities for your brand to secure news headlines.
We manage every aspect of your social media – from content strategy, branding and images, to community engagement. We research trends and news to create content that keeps your brand current and relevant.
When your media strategy needs a boost, we source opportunities for partnerships with complementary brands. These partnerships boost the value of your brand communication to your target audiences.
Issues and crisis communications
We work closely with your brand to determine any potential threats to your reputation and how to navigate these in the event of an emergency.
SOCIAL INFLUENCER ENGAGEMENT
We expand your audience reach by aligning your brand with like-minded influencers. Boosting your visibility across an influencer's network builds credibility with a highly engaged community.
STAKEHOLDER COMMUNICATION
We keep those impacted by your business activities informed of existing or upcoming projects or issues. Maintaining positive relationships will maintain your reputation as a brand that cares for impacted stakeholders.
To help create buzz around your brand, we draw on our extensive database of media contacts to secure product giveaway opportunities with the right audiences.
Don't bore your audience with lengthy, complex and meaningless words. Let us create sharp, concise and engaging copy for your website, intranet, reports, presentations, speeches and newsletters.