PR AGENCY FOR BRISBANE-BASED BRANDS
WE'RE EXPERTS IN ACHIEVING MAJOR NEWS COVERAGE FOR SOME OF THE LARGEST BRISBANE-BASED GLOBAL BRANDS
The Ideas Suite is one of Australia's longest-running public relations agencies for Brisbane-headquartered organisations – from Corporate Traveller (a Fight Centre brand) to Compare the Market. Having said that, we have also achieved outstanding results for brands in Melbourne, Sydney, and Perth, as well as international brands.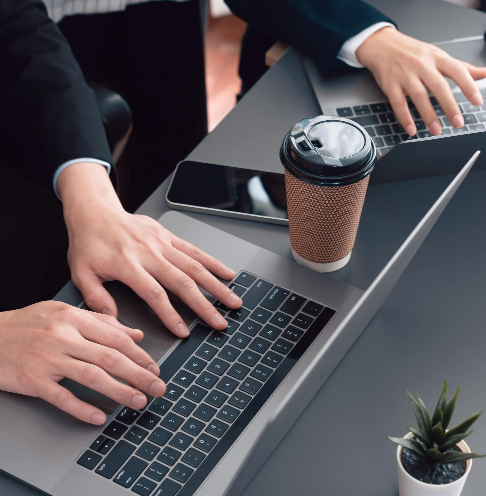 These include
Food-delivery services
Telehealth providers
Travel booking platforms
Medical centres
Pharmaceutical brands
Property developers and real estate agencies
Consumer finance brands
Lenders
Digital disruptors
Our PR agency is committed to working with businesses right here in Brisbane that share our passion for achieving strong news coverage. We have secured results in outlets such as
The Today Show
Sunrise
The Age
Sydney Morning Herald
News.com.au
Australian Financial Review
The Australian
KIIS FM.
OUR PROVEN BRISBANE PUBLIC RELATIONS PROGRAMS GET RESULTS FAST
The Ideas Suite's PR strategy includes a mix of:
● Media Relations
● Proactive media story development and pitching
● Boosting social media presence with social media management and content creation
● Social Influencer Engagement
● Speaking Engagements
● Events and Promotions
These tactics will often include partnerships and primary research.
When it comes to our press office, our PR agency's Brisbane-based clients have come to rely on the public relations methodology that we have tested and refined over more than 15 years. Our high-volume media results are a testament to the success of our approach.
Our content strategies include data mining, consumer surveys, and original story creation to create attention-grabbing headlines. Our stories are published regularly across Australia's major newspapers and news sites and broadcast across morning TV, TV news and major radio stations. We specialise in achieving news media coverage across Australia and New Zealand to reach our client's target audience.
Our Brisbane-based clients rely on The Ideas Suite as their outsourced PR and copywriting function.
We are passionate about creating tailored public relations strategies that get ongoing results. Our 'can do' attitude, hard-working ethic, ideas flow and creativity, problem-solving capabilities and continual focus on results set us aside from other agencies.
We dedicate a minimum of three public relations consultants to each account, with each team member dedicated daily to producing consistent results. Each client will be appointed an Account Director for strategy, an Account Manager for implementation and daily client contact, and an Account Executive for admin, reporting and media monitoring.
Unlike other Brisbane PR agencies, The Ideas Suite doesn't believe in locking our clients into fixed-term contracts. We are also completely transparent and open about how we achieve results for our clients by carefully breaking down and sharing our methodology.
If you'd like to take your brand to the next level, speak to our team today to begin building your brand awareness.
At The Ideas Suite, we live and breathe media – simply because it has remained a powerful promotional channel for organisations. The media coverage we secure has attracted strong website traffic, strong SEO results, and the interest of investors, government, industry stakeholders and the general public.
Building strong relationships with journalists and producers.
Carrying out media and competitor research to develop original and newsworthy story hooks.
Understanding the news and topics that are on the media agenda now.
Keeping across industry-specific, economic and financial forecasts to understand the news of tomorrow.

Knowing consumer and business pain points and what these segments are passionate about.
Structuring our stories for maximum impact.

Designing a media engagement strategy for each story we sell in.
Leave it Blank
WHAT DOES A PR DO?
PR firms are responsible for managing an organisation's reputation and relationships with its stakeholders. They'll use various communication strategies and tactics to build positive relationships with target audiences and promote the organisation's brand to potential customers. This can include activities such as media relations, crisis management, content creation, event planning, and social media management, among others. The goal of a PR professional is to improve the organisation's visibility, reputation, and credibility in the public eye and ultimately to positively impact its bottom line.
CAN YOU GET MY BRAND ON TV?
Yes, we can! Thanks to our strong media partnerships, we can put your brand in front of millions of eyeballs with the right PR campaign. However, it's about more than just TV; we get consistent results for our clients by leveraging a mix of media formats from radio to print and digital.
Leave it Blank
HOW DO YOU DIFFER FROM A TRADITIONAL MARKETING AGENCY?
As a public relations agency, The Ideas Suite focuses on building and maintaining a positive image and relationship between a company and its stakeholders, including customers, investors, and the media. On the other hand, a traditional marketing agency focuses on promoting and selling a product or service through advertising and other marketing efforts, such as direct mail and email marketing.
CAN THE IDEAS SUTIE INTEGRATE WITH MY EXISTING MARKETING STRATEGY?
Public relations and marketing strategy often overlap in many key areas, so your PR agency in Brisbane must be able to seamlessly integrate with what you're already doing. We work hard to get an intimate understanding of your brand and business objectives so that our work aligns with your marketing efforts for the best possible result.